Renovations Calgary | Pricing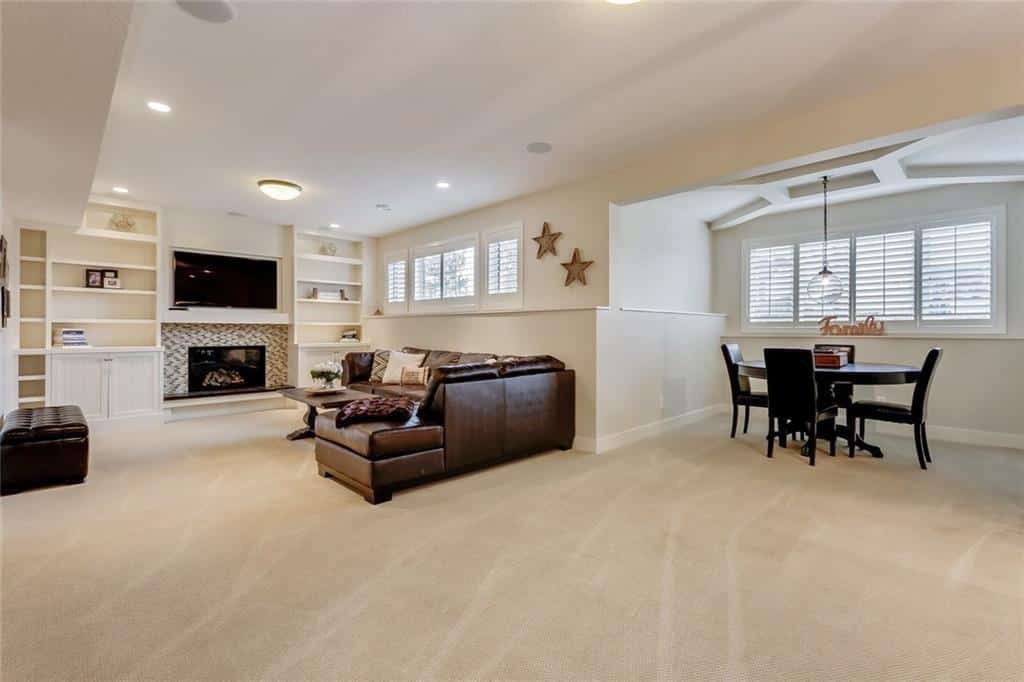 Renovations Calgary | Basement Packages
STARTING FROM: $33,000.00
Renovations Calgary | Urban City Builders Basement Packages
Basement Development – Calgary & surrounding areas.
We offer you the 'Builder Package'. This includes everything you need to have your basement finished for a comfortable space to hang with the family, develop extra space for the kids, and/or to enjoy while watching the game.
The 'Builder Package' starts from $33,000.00
This package includes a 3-piece bathroom, recreational room, and bedroom. This includes carpet flooring in all areas except the bathroom, which is tile. This covers up to 600 square feet.
You may choose to upgrade specific features such as luxury vinyl flooring, heated bathroom flooring, upgraded underlay, and soundproofing from the main floor. You may also choose to add on a wet bar, small kitchenette, gas fireplace, built in wall storage and a feature wall.
Really, the possibilities are endless. We are proud to have completed many basements with some amazing features that fit the homeowner's vision and dream for the basement space. For example, we did a complete master suite in the basement as the homeowner runs a business from the upper floor. This area was complete with a master bathroom off the bedroom, office space as well as a workout area. We have also finished basements that include additional living space for extended family featuring a small breakfast bar and larger bathroom area.
At Urban City Builders we stand behind our work. We approach every basement as if it was our own. We have amazing trades, and we value the relationships with them.
If you are planning a basement, send us a message. We look forward to hearing from you.
Renovations Calgary | 3 Piece Bathroom Remodel
Includes builder grade tub
Sink with vanity
Toilet
Tiling and paint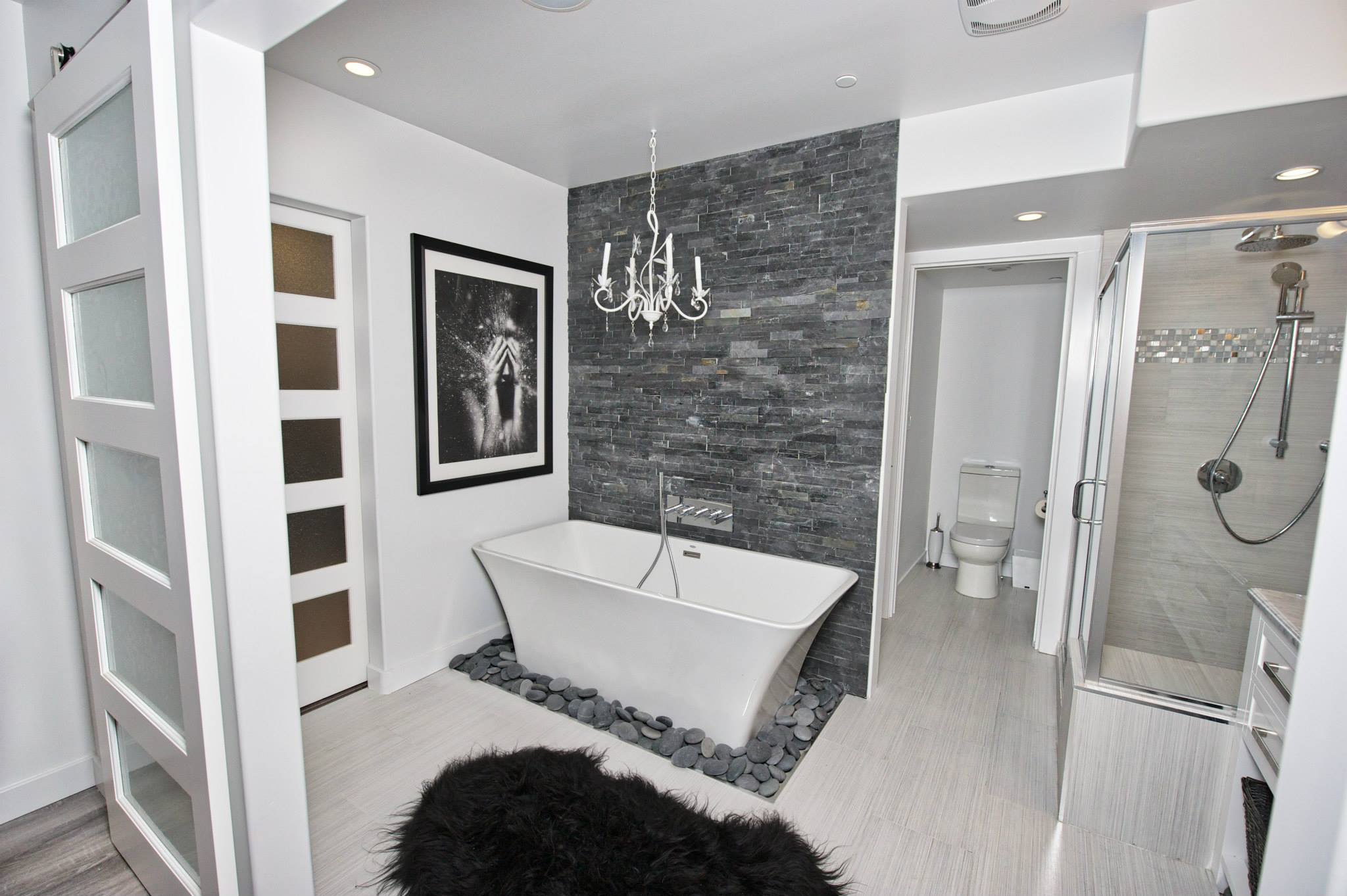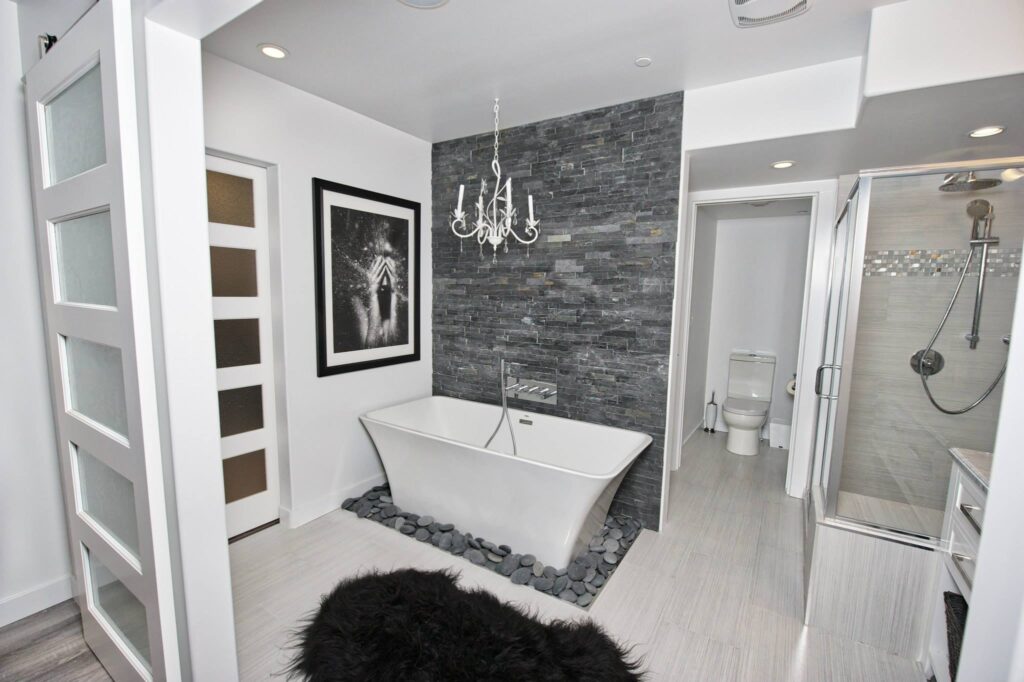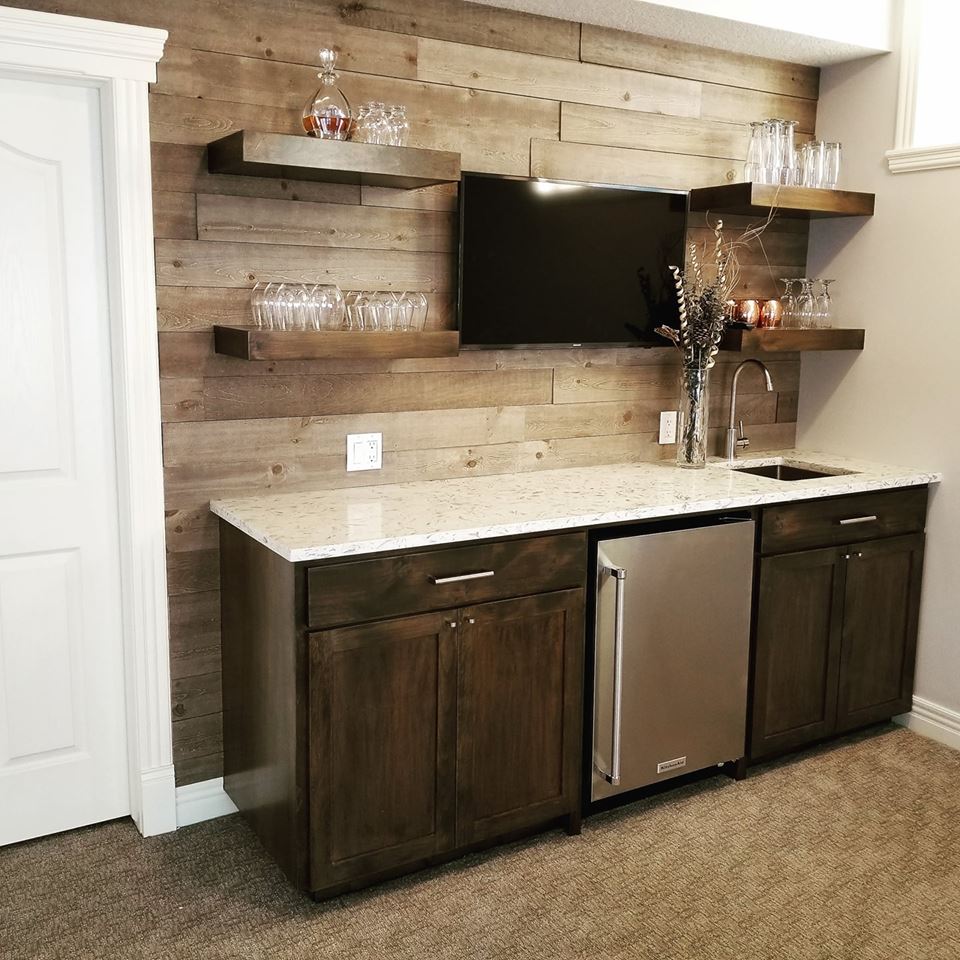 Renovations Calgary | Custom Kitchen/Bars/Ensuites
PLEASE CALL US TODAY FOR OUR PRICING FOR CUSTOM JOBS